I found this recipe at www.nutsforalmonds.com. My huband loves almonds but the already roasted pre-package variety are by far too salty for him. And the Smoked ones he does not care for the flavor. So thus started my hunt for the below recipe.
Directions
Preheat the oven to 325 degrees F (165 degrees C).
Bring a saucepan three-fourths full of water to a boil over high heat, add the almonds and boil for 30 seconds Drain, then immediately wrap the almonds in a kitchen towel and rub them in the towel to loosen the skins Pinch the almonds from the skins; the almonds should slip out easily This step is optional and can be skipped.
Transfer the almonds to a heavy rimmed baking sheet.
Add the oil and toss to coat evenly.
Add the salt and toss again.
Place in the oven and toast, stirring the almonds once or twice so they brown evenly (about every 5 minutes), until golden brown and fragrant, 20 to 30 minutes.
Transfer to paper towels to cool completely, about 1 hour, before serving.
Adjustments: Omit oil and salt and toast as directed above for plain roasted almonds.
Be sure to purchase fresh almonds and not almonds that are"smoked" or"salted"- those are generally already roasted.
Total time is listed as 1 hour 30 minutes, with the"cooking" time as time allowed for almonds to cool completely.
Most Helpful
I roasted at 325 for 15 minutes stirring every 5. They were already burned. Almonds are expensive so I was very irritated. Another recipe I found roasted for less time but I tried this one because it got 5 stars. I did use raw almonds.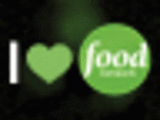 I've been meaning to write a review for this recipe for a long time, because I use it every year around Christmas time as a gift for my father-in-law. He loves roasted almonds, and these are delicious. Rich and crunchy, and just the right touch of salt. Thanks for sharing this one, it's a keeper!
I made only the plain roasted almonds so that is what I am rating. My kids loved them! They ate 3 servings of them as soon as they were cool enough to handle! I'll have to try them with the oil and salt next time. Even my co-workers thought they had a better, crunchier texture than other roasted almonds they had had. I stirred every 5 minutes and roasted them for 25 minutes. BTW, I didn't blanch them at all. Thanks for a keeper!