Annacia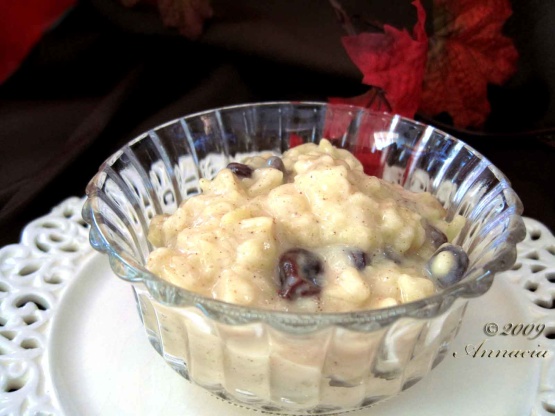 Here is a different rice pudding recipe using instant vanilla pudding.

I've been making rice pudding like this for a lot of years. I have tried a lot of baked rice puddings and other recipes with long cooking times but this is what DH likes the best of all. I add cinnamon and raisins. He always likes the rice to be overcooked too. If your looking for a creamy rice pudding this is the way to go!
Cook rice in water and salt as directed on package.
Cool.
Mix pudding and cold milk as directed on box.
Add cooled rice and mix well.
Refrigerate until ready to serve.