PaulaG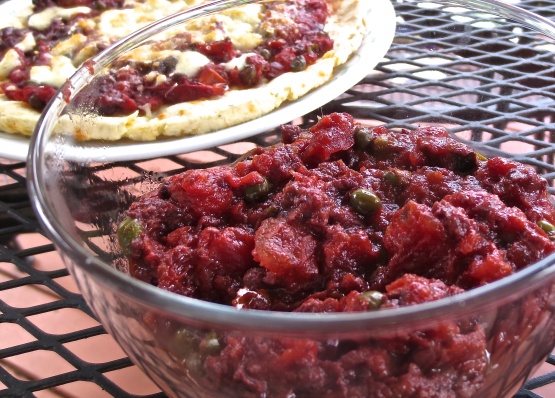 This vegan recipe is the simplest Puttanesca Sauce I've found. From Dom DeLuise, who attributes it to Caterina Valente. Good with vermicelli.

This was a well rounded and flavorful sauce with few ingredients. Next time I will use diced tomatoes so I won't have to spend so much time mashing them against the side of the pot.
Heat oil and saute garlic until softened and golden brown.
Add tomatoes and simmer for 10 minutes.
Add remaining ingredients and simmer, uncovered, for 20 minutes, stirring occasionally, or until sauce has thickened.