Simple Pineapple Sauce for Ham
Derf2440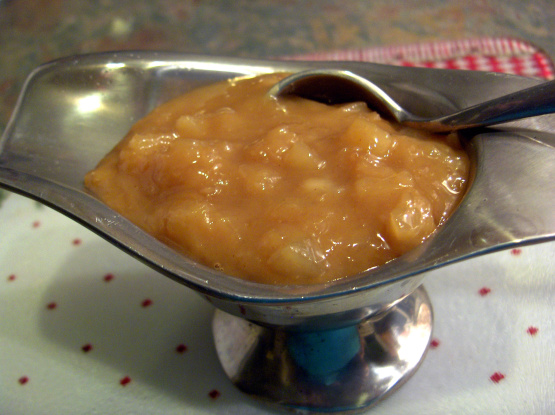 This simple pineapple sauce is so delicious and easy to make. I got the recipe from my Sister-in-law. Leftovers are great served warm, over vanilla ice cream. I love it with a Honey Baked Ham.

good stuff. i added about a tablespoon of worchestire sauce and trust me, it makes all the difference :)
In a small sauce pan mix the brown sugar, cornstarch and salt.
Stir in undrained crushed pineapple, lemon juice and mustard.
Cook over medium heat, stirring constantly until mixture thickens and comes to a boil.
Boil while stirring for 1 minute.
Serve warm with ham.