Simple Pineapple Sauce for Ham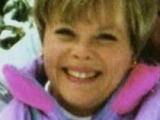 This simple pineapple sauce is so delicious and easy to make. I got the recipe from my Sister-in-law. Leftovers are great served warm, over vanilla ice cream. I love it with a Honey Baked Ham.
Directions
In a small sauce pan mix the brown sugar, cornstarch and salt.
Stir in undrained crushed pineapple, lemon juice and mustard.
Cook over medium heat, stirring constantly until mixture thickens and comes to a boil.
Boil while stirring for 1 minute.
Serve warm with ham.
Most Helpful
good stuff. i added about a tablespoon of worchestire sauce and trust me, it makes all the difference :)
Easy and delicious. Skipped the mustard, and added Tabasco sauce instead. The spicy sweetness was delicious!
I love pineapple glaze for ham. This one was the recipe I was looking for. However, I also compared it to a Betty Crocker recipe that I had and it only called for one can of pineapples (otherwise the recipe was the same) so I used one can instead of the two that this recipe calls for.