Prep 10 mins
Cook 10 mins

A light and easy delicious side dish.
Directions
Preheat oven to 350 degrees.
Cut tomatoes in half lengthwise. Squeeze or scoop out some pulp and seeds with a spoon. Turn upside down on paper towels to drain.
Place tomatoes cut side up in oven safe dish, and season with salt and pepper.
In a bowl, combine bread crumbs, parmesan, thyme, garlic and olive oil. Season with pepper.
Spoon crumb mixture over each tomato half and bake 10 minutes.
Most Helpful
So simple but so very, very good! I have wanted to make these for some time but held out until my garden tomatoes were ready. I am gla I did. An excellent treatment for fresh tomatoes!

We used fresh tomatoes that our neighbor had given us from her garden. This is a great side dish for something nice and different, and very easy to put together.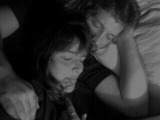 This is a great side dish, especially if you love tomatoes! I can't wait to try this with my garden-fresh tomatoes! I did add some sweet onions to this, but that's it! Thanks for sharing.