Simple Oven-Roasted Corn on the Cob
lazyme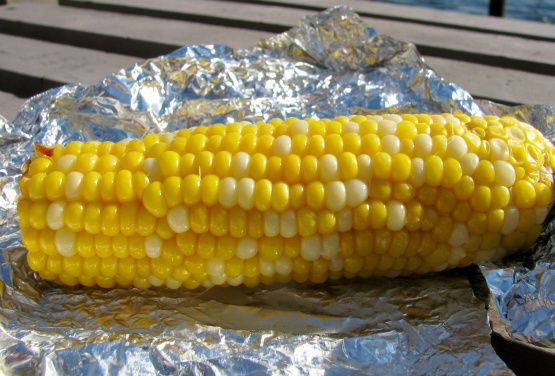 Very easy to do; great results. Of course, you can sprinkle any of your favorite seasonings on the corn after buttering.

Top Review by 2Bleu
Much better than water-logged cobs boiled in water. Do remember to place a baking sheet underneath to catch any butter that may seep through the foil. Thanks for sharing a great technique! :)
Preheat oven to 450 degrees.
Remove husks and silks from corn.
Butter corn and wrap in foil.
Place on cookie sheet and roast for 20 to 25 minutes.