teresas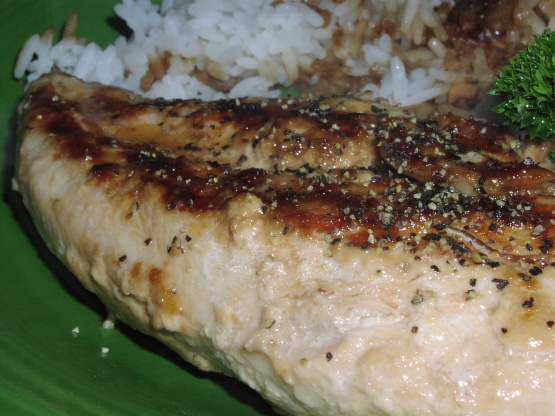 The name says it all! The nutritional information will not be correct, as the marinade is discarded.

I've made this twice now and have gotten rave reviews! The only things I added were onion powder and liquid smoke to the marinade. I grilled it both times and marinated it for 2-3 hours. The chicken comes out tender and flavorful without being over-powering.
Combine soy sauce, mayonnaise, vinegar and garlic in a large plastic food storage bag.
Add chicken and marinate 20 minutes, turning occasionally.
Broil chicken 7 minutes each side, or until cooked through.
Sprinkle with pepper.