Simple Lime Salad Dressing
Ambervim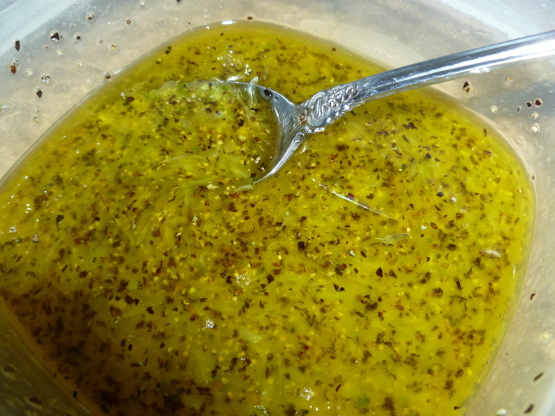 We recently stayed in a villa in Bali. The cook made this dressing a couple of times to go over a salad of mixed greens tomatoes and cucumber. She included mint in the salad-not the dressing. Her recipe was actually just equal quantities of lime juice, white (not palm) sugar, and olive oil, garlic and slat and pepper, so it's super easy to make enough for 1 or 12.

You need to try this! It would even make iceberg lettuce dazzling. Simple and packs a punch. I used honey instead of sugar as the sweetener and I bet a little fresh chilli would be brilliant too. Put it on the MUST TRY pile.
Mix all together until the sugar has dissolved then serve over salad ingredients of your choice.