Simple Light Lemon Custard
Boomette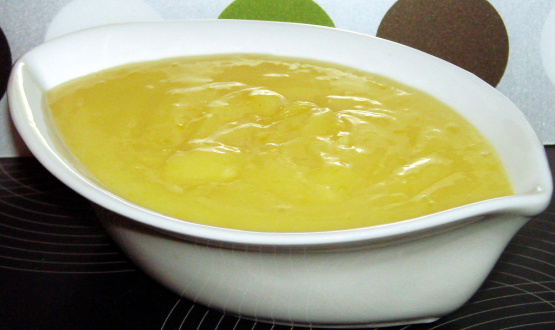 Great as a dessert topping. Ready in less than 10 minutes. Sinfully rich yet low-calorie compared to most lemon custard/curd.

Despite following the instructions to the letter, it came out like scrambled eggs. I had to run it through a sieve to get anything that resembled custard. The small amount of custard I managed to save tasted pretty good, but there was only enough for one serving. I shan't bother to make this again.
Combine eggs, lemon rind and sugar in a saucepan on medium heat.
Cook for 3 minutes, stirring constantly to prevent clumping, until mixture becomes well combined and light yellow.
Add in light margarine and lemon juice, keep whisking and cooking for about 5 minutes.
Set aside, let cool before serving.
Mixture will thicken even more when cold.
Enjoy on top of cakes, pies, fruit, ice cream -- or on its own!