Simple Last Minute Dessert
gailanng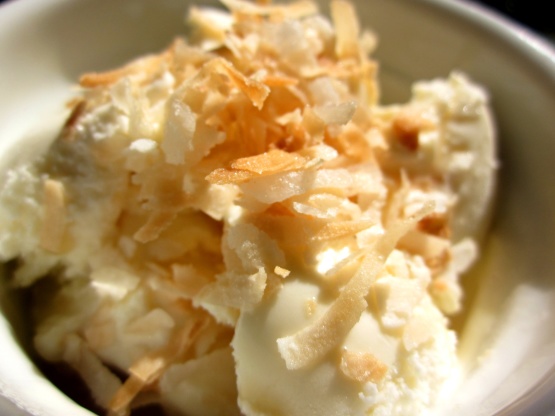 During a dinner party, the dog knocked down and ate the cake I had made for dessert. So I made this quick and easy dessert which was enjoyed by all.
Spread the coconut on a non-stick baking sheet and bake at 350 degrees until browned. Don't let it burn.
Let coconut cool for at least 5 minutes.
Meanwhile, place two small scoops of ice cream in each dessert bowl.
Top each serving with 1 tbsp of Amaretto (you can substitute Kahlua).
Sprinkle with toasted coconut and serve immediately.