Simple Italian Steak Sauce
Sara 76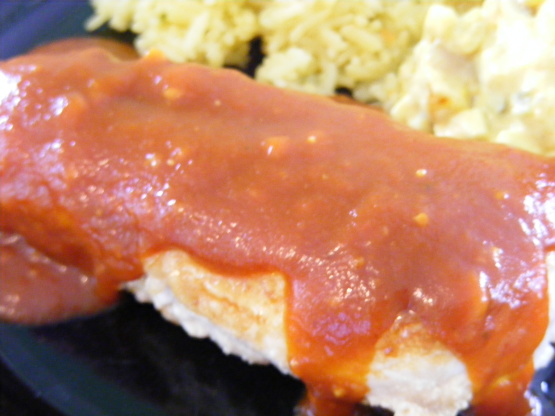 I spotted this recipe in someone else's recipe book once, and decided to try it. It turned out to be so much better than I had anticipated! The flavours really come together, and it really is perfect over steak or chicken.

Surprisingly good. So simple. I did add a couple splashes of red wine vinegar, otherwise I followed recipe to a "t". I made these steaks and served them with Sara's Sauteed Mushroom. Yummy! [made for AUS/NZ recipe swap #20, Sept. 2008].
Place all ingredients in a saucepan, and simmer until the mixture thickens, stirring often.
Pour over steak, or grilled chicken breast.