Simple Honey Mustard Sauce/Dressing
I've been making this easy dipping sauce since high school. I'm posting the exact amounts of the original recipe I was given by an acquaintance. Given the generous yield, it is very easily scaled down; I usually just whip up a small batch as needed. This can be served straight away, or stashed in the fridge to meld a bit before using.
Directions
Mix all three ingredients together until thoroughly combined.
Hints - Low fat or reduced fat mayo is fine to use - it's all that I usually have in the house.
Warm the honey for a few seconds in the microwave. It will make it much easier to combine.
* For quick scaling, use 4 parts mayo, 2 parts honey, 1 part mustard. Frequently I'll use 2 tablespoons mayo, 1 tablespoon honey, 1/2 tablespoon (1 1/2 teaspoons) mustard for 1-2 servings, or 4 tablespoons mayo, 2 tablespoons honey, and 1 tablespoon mustard for 2-3 generous servings.
Reviews
Most Helpful
We loved this sauce! My son always asks for honey mustard sauce so he can dip his fries (not that we do that a lot). I made half of this recipe to go along with some homemade chicken nuggets. The sauce is wonderful and tastes very similar the restaurant versions. Half a recipe was plenty for four people. We even had some left over! Thanks! ~Made for Chef's Pick event at the forums in KK's site~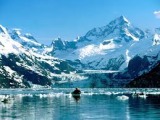 Perfect. I've been looking for a good recipe (that can easily be scaled down) for ages and I'm really glad I found this just in time for Finals-week binges. :')
Absolutely thee BEST!!! Won't ever have to buy another sauce!