PaulaG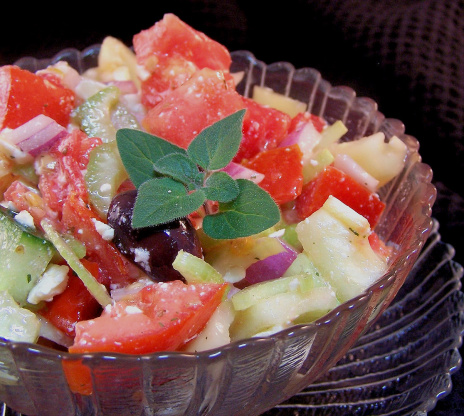 A fast, fresh, easy salad perfect for hot summer days! Nothing can be easier, and it's a beautiful dish to look at too, perfect for BBQ or potluck dinners!
Chop tomatoes into bite sized chunks, remove seeds.
Cut celery into bite sized pieces.
Slice cucumbers into chunky quarters, leave skin on.
Dice red/green or yellow capsicum.
Slice onion into thin wedges.
Crumble feta over salad in bite sized pieces.
Toss together in a glass bowl, sprinkle with garlic salt and pour over dressing, coating everything well (I use Kraft Greek dressing).