Simple Goulash With Sauerkraut
Parsley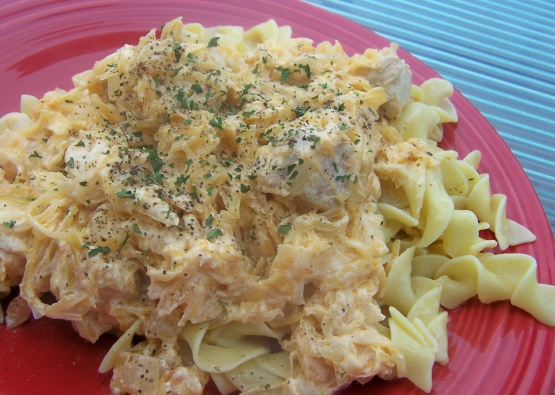 A small list of ingredients, but delicious.

This is just plain old good comfort food which I served with mashed potatoes. I really liked this this dish.
Cook onions in fat until slightly brown.
Add meat, paprika and water.
Simmer until almost tender.
Rinse kraut in water and squeeze out water lightly; add to meat.
Cook 30 minutes or until meat is done.
Add sour cream and heat, but do not boil.