KellyMae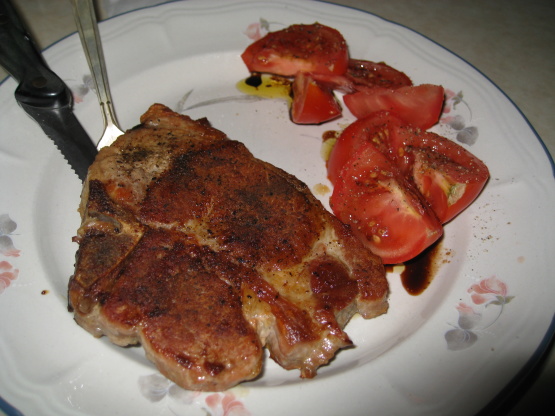 I use my Grannys simple technique to frying chicken to make these porkchops. The salt is the key to good tasting chops!

4 -6

pork chops (any thickness and as many as you like)
salt (enough to sprinkle on both sides of chops)
flour (enough to coat chops)
oil (to fill bottom of pan) or Crisco (to fill bottom of pan)
Wash chops.
Salt all pork chops on both sides.
Let sit for 15 minutes on paper towels.
Put oil in frying pan and heat to medium high.
Shake pork chops in flour.
Carefully add chops to oil and brown on each side.
Turn burner down on medium.
Cook until done about 4-5 minutes each side.(cooking time varies on different thicknesses).