Simple Fig & Mascarpone Dessert (Or Tapas)
Rita1652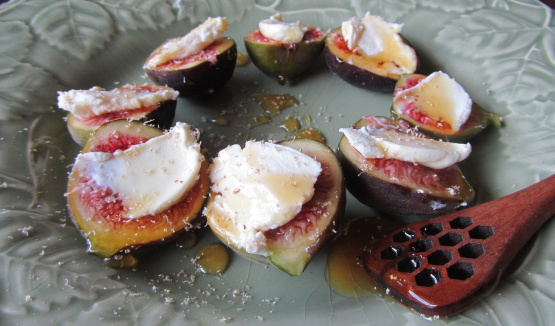 I overheard someone in a grocery store saying that figs and mascarpone cheese were made for one another, so I went home and whipped this up. That was 3 years ago and we have been enjoying it every summer when figs are available in the Midwestern grocery stores. It is sweet, creamy and savory too. Just something different to try!
Spread approx 1/2 t cheese on each fig half and arrange figs on a plate.
Drizzle agave syrup/sweetener (or honey) over and around the figs.
Sprinkle figs with 1 pinch of salt and 1 pinch of nutmeg.
Enjoy!