Simple, Elegant Sauteed Mushrooms
Parsley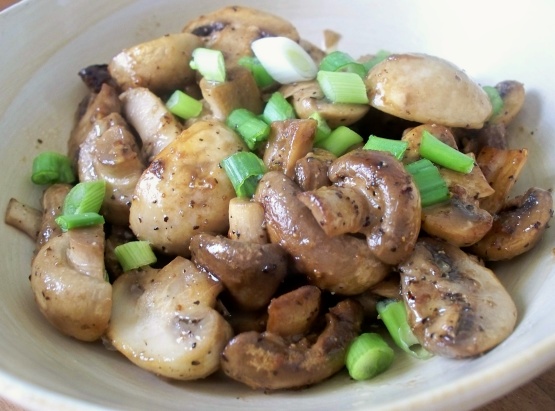 A delighful side dish, or topping, especially served with a steak and potaotes! Add as many mushrooms as desired. This tastes best with lots of salt and pepper. Easy to make, elegant, and yummy!

I have just made this and at the very end, I mixed in some fresh chopped parsley and sprinkled with lemon juice. Tasty.
Saute mushrooms, scallions, and garlic in olive oil, for about five minutes, adding salt and pepper as you go. If desired, add 1 tbs butter, and stir well, halfway thru saute period.
Serve as a delicious side dish, or as a topping, for steak, hamburger, roast, pork, etc.