3 Reviews
These beets were "Super Delicious"! I liked trying your recipe because I DIDN'T have to use white vinegar and boil it and I didn't have to add a bunch of spices that I would never put in Pickled Beets. I used my garden beets, but, I'm sure it will be good with can beets. I think using the Cider Vinegar made all the difference. I'll be using this recipe often. Thank you.

Made this dish with fresh beets from our garden. We enjoyed these quick and easy beets. Tasty!. Thanks Big Cheese. Bullwinkle.
These were delicious. They tasted just like my grandmother used to make. I knew the ingredients that she used, but I never could get the amounts correct..this was perfect. I was out of ACV so used plain white vinegar and small whole beets. Yummm..so good! Thanks for a great recipe!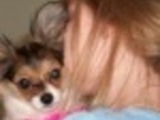 Simple, Easy Pickled Beets