Simple & Delicious Pork Chops & Apples
Bergy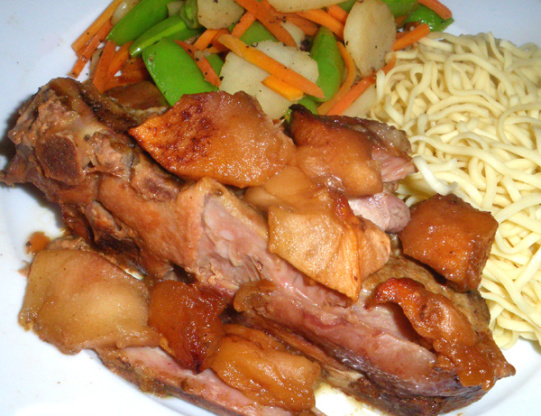 This recipe came with an old crockpot, I believe. It's tasty, quick and easy!

I hate to give a bad review but I will not make this again. Followed exactly and cooked for 6 hours on low in crockpot. Put on the serving platter and it was "MUSH". My family ate it because they were hungry but complained about it the whole time. If anyone tries this recipe watch cook time closely...this was my fault.
Place chops in crock-pot.
Cover with sliced apples.
Combine brown sugar, cinnamon and salt in small bowl, sprinkle over apples.
Cover and cook on low for 6 to 8 hours.