Simple Crustless Broccoli Quiche
Prep 15 mins
Cook 35 mins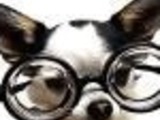 This is so simple and basic and really quite delicious. It's sort of a cross between a quiche and a frittata; it can be made ahead and re-heated; it's good hot or at room temperature. And, it lends itself to all sorts of variations -- other vegetables, other cheeses, ham or bacon or crab.
Directions
Pre-heat the oven to 350 degrees F.
Blanch the broccoli, saving the stems for soup (If you are using frozen broccoli, thaw it).
Beat eggs and cream, then add the cheese and mix well.
Stir in the broccoli, salt, garlic powder (Whole Foods has an excellent organic variety), and pepper.
Pour into a nine inch quiche pan and bake for about 30 - 35 minutes or until a knife inserted in the center comes out clean.
Most Helpful
Yummy! You saved me from boring scrambled eggs for breakfast, as I'm doing a no carb week. I used cheddar cheese (since I don't care for swiss too much) and frozen broccoli florets. This recipe worked perfectly and tastes great! I love the touch of garlic and nutmeg. Thank you!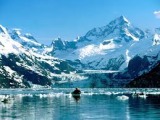 I made this as stated, and either my Swiss cheese had no flavor or the recipe needed the bacon and cheddar cheese that the other reviewers added. I think this recipe is a good starting point. Made for Veg 'N Swap tag.

YUMMY! I like a good quiche, and this one is a keeper. I also added bacon to mine, just as a personal preference since I like a bit of bacon in any quiche I eat. Thanks for posting your recipe. Made and reviewed for 123 wonders tag game.