Simple Creamy Pumpkin Soup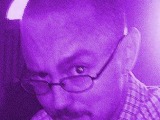 Based on a recipe I found in a magazine in the waiting room of the little one's orthodontist, this is easy and delicious. Did I mention it was easy?
Directions
Mix all ingredients in pot and heat through. Serve hot or chilled (I prefer it hot).
Garnish suggestion: Freshly cracked black pepper and a sprig of fresh basil.
Reviews
Most Helpful
I have to agree with the previous reviewer that while this soup was really easy and quick, it lacked flavor. I made the recipe exactly as posted except that my can of pumpkin was short 1/2 cup of pumpkin that was used in another recipe, so I cut back on the homemade vegetable stock to about 1 cup. I made it on the stove and let it simmer for a few minutes hoping it would give it some depth. After tasting it, I added a tsp of sweet curry and it helped a bit. I also served it with fresh cracked pepper on top. It wasn't terrible..I'll finish it all up, but I wouldn't make it again.

Its a good base and it certainly is easy. I had to season mine up a bunch, adding curry powder, cummin, and red pepper flakes. I don't know if I'll make it again, but literally, the 3 minute prep time is generous... this is an easy one.