Simple Chocolate Cupcakes
ponygirlbee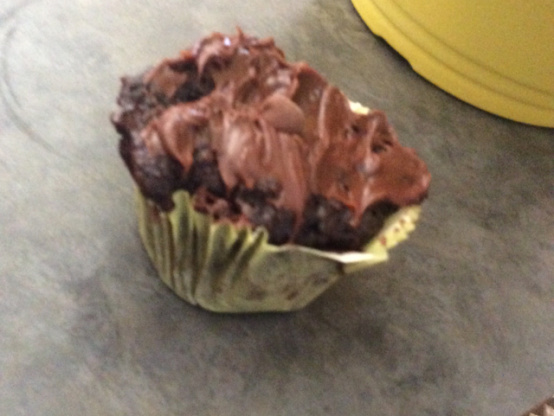 I great basic recipe for cupcakes!

I had really bad problems. i think there was too muck sugar in the recipe. When we took them out of the oven, i noticed that it tasted too much like flour and sugar, and did not get enough of the chocolate flavor. The top also came out hard, as well as the cake. I added melted chocolate to the batter, but it still came out nasty. i would ask to change the recipe.
Heat oven to 350°F.
Put cupcake liner in muffin tin OR grease very well muffin tin.
sift flour, baking powder, baking soda, cocoa and salt.
The in another bowl beat together the butter and sugar and then add the eggs beating very well then mix in the vanilla.
Add the flour mixture alternately with the milk to the sugar and be sure to beat well each time!.
Spoon batter into the muffin cups 2/3 full.
Bake for 15 to 17 minutes oven, or until a toothpick inserted into the cake comes out clean.
It really depends on how full you fill the muffin tin to decide on the yield. If you want really domed cupcakes fill them almost full.