Simple Chicken Flavored Skillet Stuffing
CoffeeB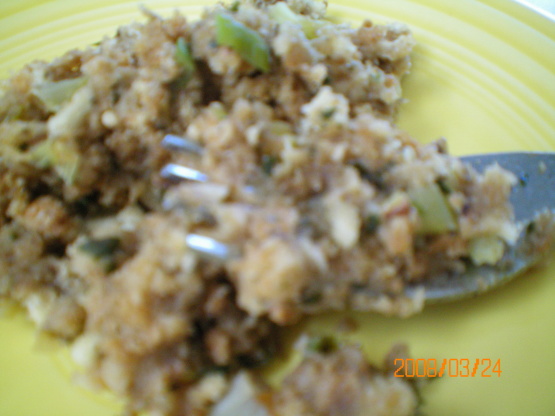 Easy and very good! Please adjust all seasoning to taste. Add in some dried chili flakes for extra heat when frying the onions and garlic if desired. Feel free to add in some frozen peas or other cooked veggies.
In a large skillet saute the onion, garlic (if using) and celery, in butter, until soft.
Stir in the remaining ingredients, except the bread crumbs; simmer for 5 minutes.
Add the bread crumbs; cover, turn off heat, and allow to sit for 8-10 mins (if the mixture seems dry, then add in a bit more chicken broth).
Sprinkle with Parmesan cheese if desired.