brea821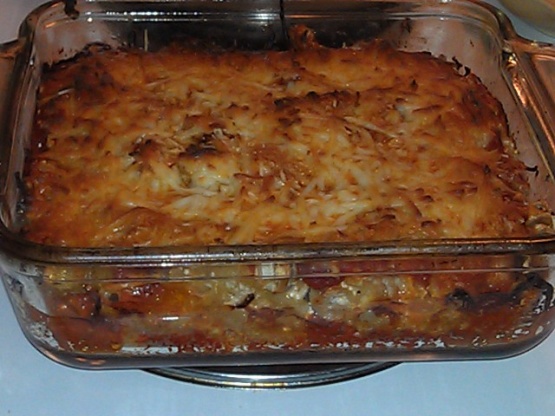 When I first saw this recipe I could not believe how easy it was. Of course, I can't leave a recipe alone, and added a few changes to make it more "mine."
Heat the oven to 350 degrees F.
Bring a large pot of salted water to boil and add the ziti. Cook until tender, about 8 minutes, then drain the pasta.
Place the ziti in a large bowl.
Mix with the ricotta and half of the mozzarella.
Grease a 9 x 13-inch casserole dish. Use butter, it tastes better.
Mix the oregano and the paprika into the spaghetti sauce.
Pour half of the spaghetti sauce on the bottom of the pan.
Add the ziti mixture and cover with the remaining sauce.
Sprinkle with Parmesan and the remaining mozzarella.
Bake uncovered, for 20 to 30 minutes, until the casserole bubbles on the edges.