loof751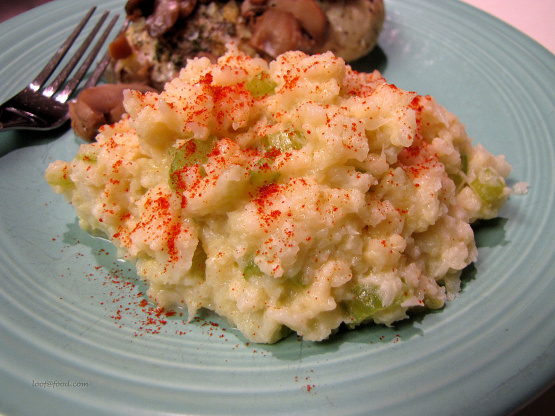 Great side dish and with only about 85 calories per serving, it's very diet-friendly. I love this recipe so much I frequently eat it all by itself!

Mashed potatoes has met its match in our household! These tasted great, and are low carb, too. The combination of flavors was perfect. DH says he could eat this every week. (High praise for him.) I used mixed shredded cheese instead of parmesan, but I'm going to try parmesan next time. Thank you, Atiekay, for posting this wonderful recipe.
Separate cauliflower into similar sized florets and chop celery in very small pieces.
Steam together until very tender; at least 15 minutes.
Smash together with cheese, hummus, garlic, and cumin using a fork or potato masher to a coarse consistency.
If desired, garnish with paprika.