Leslie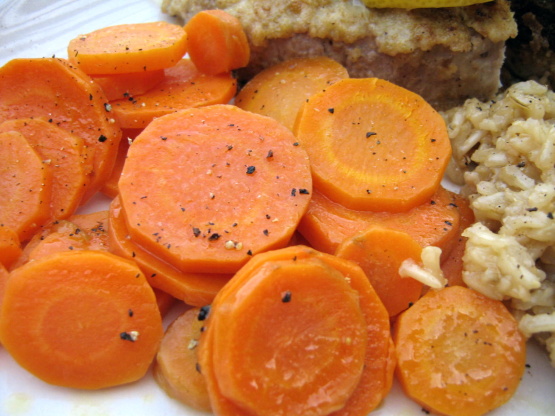 This recipe has been adapted from a Gordon Ramsey recipe featured on his F-Word television show. The carrots are simple, but have a lovely sweetness and hint of garlic. I sometimes, cook some frozen peas according to package directions and mix them in with the carrots just before serving.
Add the carrots to a pan of cold water.
Add all other ingredients.
Bring to a boil and simmer for 8-10 minutes.
I like my carrots to still have a little bite, if you like them softer you might have to increase the cooking time a little.
Remove the garlic cloves and serve.