Simple Caribbean Jerk Chicken
SharonChen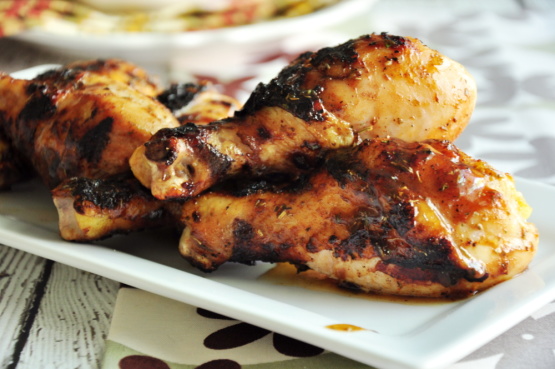 I like jerk chicken but often don't have all the exotic ingredients. This simplifies the mix by using dry italian dressing. Yummy on the Grill!

This is not Caribbean or Jamaican Jerk. I live in Jamaica, the real home of Jerk. You can't use Italian seasoning, put it on the grill it and call it Caribbean or Jamaican Jerk. Jamaican jerk has its own unique flavour, spices and seasonings that are authentic because of the type of soil in which the spices and seasonings are grown here ( rich bauxite soil) such as thyme, scotch bonnet pepper, escallion, ginger, pimento berries, etc. and it MUST be jerked over pimento wood because that wood gives it a special flavor. Anything else than that is pure fake....not jerk...perhaps BBQ chicken, possibly but definitely not jerk in the true sense.
Mix all ingredients except chicken in bowl.
Pour over chicken.
Cover and marinate 1 hour or over night in fridge.
GRILL it!
Enjoy!