Simple Cabbage and Mushroom Side
Parsley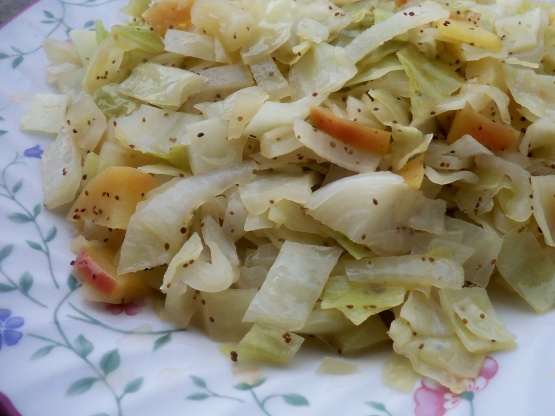 This is from That's Life. Preparation and cooking time an estimate. The recipe says 8 mushrooms sliced (I think about 1/2 to 3/4 of a cup of sliced mushrooms would do - again a guestimate)?

this is a great side . i used coleslaw mix and it was so fast loved it
Chop bacon, slice mushrooms and shred cabbage.
Slice spring onion (scallion) if using. Set aside.
Heat butter on medium heat in a large fry pan (skillet).
Add bacon and mushrooms and cook for 1 minute.
Add the cabbage and cook for a further 4 or 5 minutes until wilted.
Stir in spring onion, if using, and season with black pepper.