teresas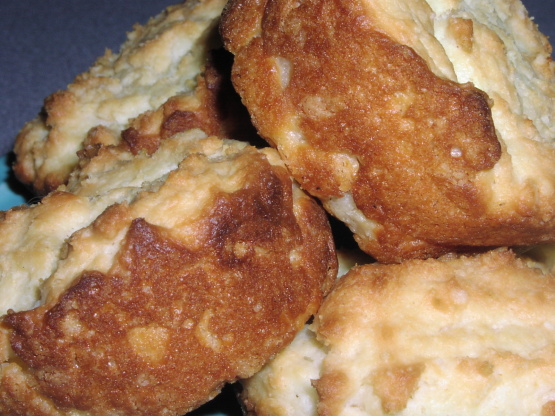 Haven't made these yet, but the recipe seems too simple to not be tasty. (I guessed on the yield..)

Top Review by GaylaV
These have a great flavour for biscuits made from a mix. I did make them on a cookie sheet and they spread quite flat, actually very flat. Perhaps the sour cream could be reduced a little. They quickly browned on the bottom but the top didn't ever really get to be a golden brown. They still tasted good and we enjoyed them fresh out of the oven. I will try these again. Thanks for sharing the recipe.
Combine ingredients in a mixing bowl and mix well.
Drop by spoonfuls into a greased muffin pan.
Bake at 400 degrees F. until golden brown.
Serve hot!