Lvs2Cook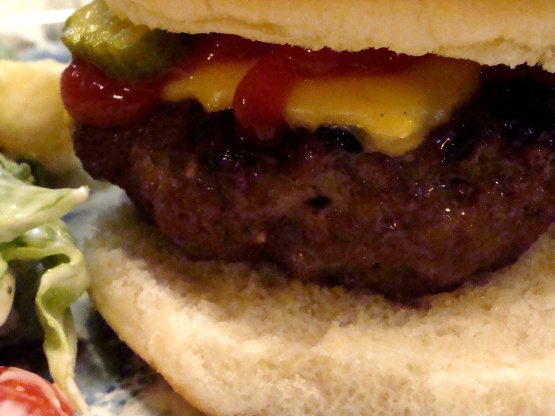 An easy hamburger recipe, nothing fancy.

Very good flavor, however a bit on the salty side. I used garlic salt, which I will substitute garlic powder next time. Also I think I will use a full 2 pounds of ground beef. This time I used a pound and a half. Hubby thought they were great. Much better than just plain hamburger I usually fix. I will definitely make these again.UPDATE: Made burgers again tonight. I used the garlic powder instead of garlic salt and they were much much better. Thanks foodlover for this recipe.
Combine all ingredients with your hands.
Break off sections and form into patty's.
Cook on the stove or BBQ.