Pneuma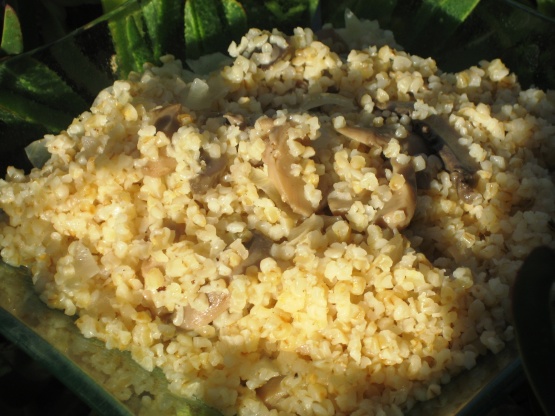 Simple mild flavors, delicious side to any meat main dish. Also delicious served cold, tossed with chopped fresh garden veggies and a sprinkling of feta cheese as a veggie meal.
Heat olive oil and saute onions until soft.
Turn heat up to high and add mushrooms, stirring frequently, until mushrooms are cooked and nicely browned.
Add bulgur, stir and cook briefly, 1-2 minutes.
Add water, mix once, then cover and cook over low heat until all water is absorbed, about 25 minutes.
Fluff briefly before serving.