Simple Breaded Veggies Pasta
gertc96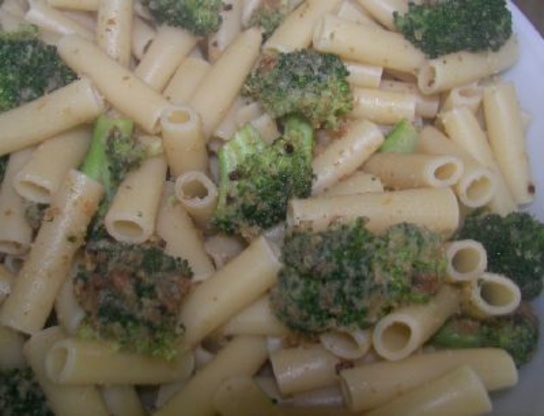 Last minute meal I make when I don't have time for anything it seems!

I made this as a side dish to go with grilled burgers on a night we were having company. I sent the recipe home with 3 people. It was devoured and loved by everyone, even the kids. I used 4 good sized cloves of garlic to my pound of pasta. I topped it with some freshly grated reggiano cheese. I will be adding this to my regular menu items, thanks Anme, for this easy and yummy dish! Reviewed for PAC spring 08
Prepare pasta, set aside.
Heat oil on a large skillet on med.
Add garlic to the pan and cook for about a minute.
Add chosen vegetables.
Once veggies are heated and coated with oil and garlic take pan of the heat and add bread crumbs.
Stir to coat veggies.
Pour this mixture over prepared pasta.
Sprinkle with parmesan cheese if you want to (I always do).