This is a quick and easy recipe. All ingredients you probably already have on hand.
Directions
Preheat oven to 425. Lightly grease or spray a 13" x 9" (or larger) baking dish.
Rinse fish filets and pat dry. Set them in a single layer in the prepared baking dish.
In a small bowl, combine melted butter, lemon juice, garlic, sugar, pepper, thyme and parsley. Stir well. Pour evenly over fish filets.
Sprinkle with the breadcrumbs.
Bake at 425 for about 20 minutes or until filets are opaque and flakey.
Most Helpful
This is so good! I used 1T lemon juice, 2 cloves garlic, and marinated the fish overnight in everything except the breadcrumbs and butter. Before going in the oven, I added the breadcrumbs and melted about 1T butter (and drizzled over the fish). I would recommend baking for 12-13 minutes then broiling for 3-4 minutes (just to get the crumbs nice and crispy). This is a definite keeper.
I just made this with filets from Trader Joe's. I used Panko breadcrumbs and sprinkled the top with paprika for color. The dish turned out to be restaurant quality and the best fish that I ever made. Thanks for posting the recipe.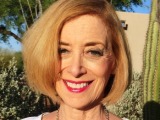 Easy to make with an interesting flavor and texture. Very versatile too! I think I'll try to suggestion of Panko next time...they were not as crunchy as I expected with using just breadcrumbs. Thanks for posting!