Bergy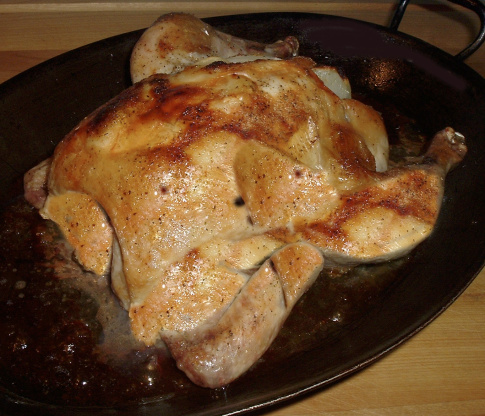 recipe is from sil...easy enough (kinda one of those fix and forget...until the timer goes off)and the kids like it!

I totally love it and my famiyly forget it they love it
pour water in 8 inch baking dish.
rinse chicken and then coat with butter.
holding chicken up (over the sink), sprinkle all over with seasoned salt.
place chicken in baking dish, top with any extra seasoned salt.
put celery and onion in chicken's"cavity".
cover with aluminum foil and bake for at least 1 hour at 350 degrees.
uncover and bake an additional 10 to 15 minutes for chicken to"brown" lightly.