Simple Baby Bok Choy and Snow Peas
K9 Owned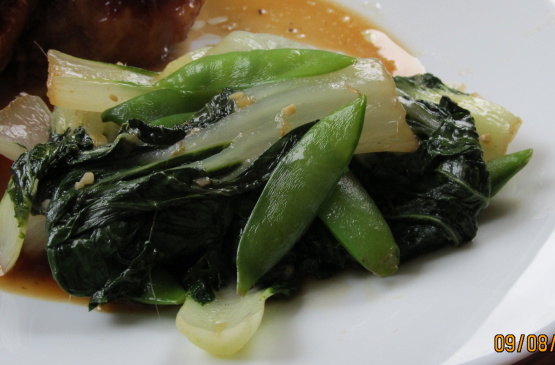 This is a flavorful and quick side dish to serve with your Asian meal. The recipe is adapted from The Steamy Kitchen Cookbook by Jaden Hair.
Add the oil, garlic and ginger into a wok or large saute pan. Turn the heat to medium-high. As the oil heats, the garlic and ginger will infuse the oil with flavor. Take care that they do not burn. When the oil is hot, add the bok choy and the snow peas and toss to coat them in the oil.
Stir-fry the mixture for about a minute. Add the stock and oyster sauce and bring to a boil. Cover and cook for 2 minute until the bok choy stems are crisp-tender. Drizzle the sesame oil over the mixture and serve.