Simple Antipasto Salad (The Way My Mom Made It)
Prep 10 mins
Cook 10 mins
From my understanding, this is NOT traditional antipasto, but it's loosely based on the antipasto salad I used to order when I lived in Grand Junction, CO, at a restaurant called Junction Square. I do not remember the exact ingredient amounts so everything's estimated, however, this does use an entire head of iceberg lettuce, so it can easily feed 3-5 I would guess. We always ate this as a main dish, and for lunch. All of the ingredients are easily found in your grocery store's deli and produce departments, and packaged cheese section. Cook time is assembly time.
1 head iceberg lettuce, chopped and shredded
3⁄4-1 lb hard salami (Hormel Hard Salami or Genoa is good for this, ask your deli to slice into 1/4 inch-thick slices)
2 -4 tomatoes, chopped
1⁄2-1 cup part-skim mozzarella cheese, shredded
1⁄2 cup Italian dressing (my fave is Kraft, and you can use light or fat-free instead)
Directions
Remove outer leaves and wash the iceberg lettuce and pat dry.
Chop and shred the iceberg lettuce and place in large bowl.
Chop the 1/4 inch-thick salami slices into bite-sized chunks. Add to the iceberg.
Chop tomatoes, add to the iceberg.
Sprinkle salad with desired amount of shredded mozzarella cheese.
When ready to serve, pour over your favorite Italian dressing and toss to coat.
Note: If you know there won't be enough people to finish the salad in one sitting, assemble only a small amount to serve at the time, and keep the rest of the prepared ingredients in separate containers in the fridge and assemble right before eating to prevent sogginess.
Most Helpful
I scaled this down to two servings and made this with slices of mozerella and salami and cut them into quarters with fresh from the garden tomato which we also sliced rather than diced. For the italian dressing, I just splashed some olive oil and red wine vinegar over top with a sprinkle of oregano. Wonderfully light and refreshing. We had this for lunch with your Recipe #261759 which made for an excellent combination.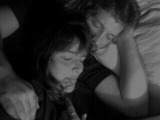 The afternoon was as busy as a bee around the farm, and we really didn't have time to do a full dinner and quite frankly we just wanted something delicious, enticing, and refreshing. This did double duty as this had the protein, layers of flavors, bright colors, and freshness. Certainly as easy as a Spring Pea to put together, I can see you could add hard boiled eggs, olives, onion, and maybe some itialian seasonings. But this is so good you won't even think about because it will be all gone. I used my own homemade vinaigrette and was crisp and great. Thank you blancpage! Made for *Spring Spectacular* May 2008

This was very nice. I used a vegan salami for this recipe, which meant that I had to go to a vegan store and get a few slices of salami to use. It worked very nicely, although, i did use more cheese than called for (as I love cheese very much).