Jeff R.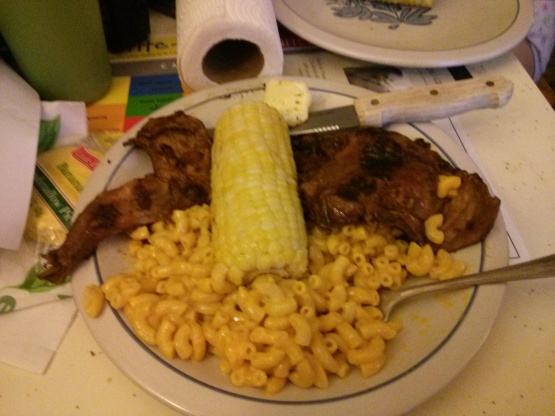 Main meat dish - part of the complete Rabbit dinner I am creating. May also be prepared with chicken

This was delicious...I used plain paprika as opposed to Hungarian paprika and added some cream sherry and some liquid smoke. I had to add a little more water after about 20 minutes because I had the burner on medium high and turned it down to medium-medium low. This caused the onions to caramelize a bit.
sautee onions in oil, in a large shallow casserole, until transparent.
toss in garlic, continue until fragrant.
place rabbit pieces on top.
cook, stirring energetically for 3-5 minutes until meat is browned.
toss in the spices, stir to get everything nicely covered.
add water.
simmer, covered, for about 35-40 minutes or until cooked through.
serve with mashed potatoes, rice or buckwheat.