Simple and Good Sloppy Joes
Boomette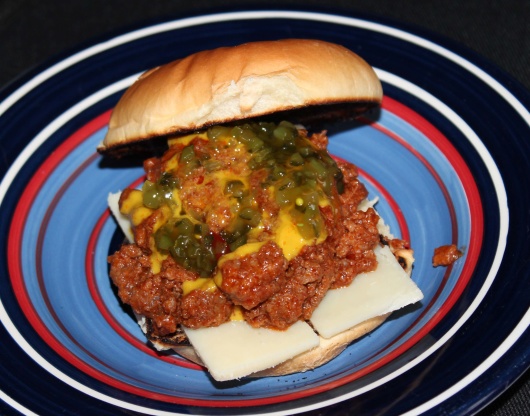 I made these February 25, 2010 and they were the best I've made in a long time. I ate two and would have eaten more if I would have had room.
My son liked these sloppy joes a lot. But DH found them too sweet. I didn't use msg. I used splenda instead of sugar. I didn't like the way the beef was cooked (with water). Because that way I couldn't drain the grease from the meat. But overall the taste was great for me and my son. My son even asked me to do them again. Thanks Carrol :) Made for PAC Spring 2013
Cook the meat with the water.
When the meat is about 90 % cooked add the seasonings.
Add the catsup and the sugar.
Cook until the juices are about 95% absorbed.
Serve.
Makes 8 sandwiches on 8 hamburger buns.