Simple and Delicious Marinated Grilled Flank Steak
Boomette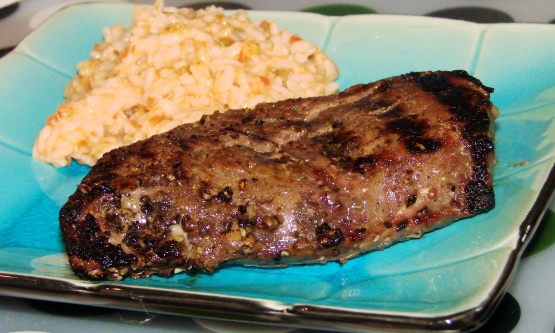 I adapted this one from Rachael Ray, and I absolutely love it. I have used this one for the grill at least a dozen times so far. It's a huge hit!
Mix garlic, steak seasoning, cumin, hot sauce, Worcestershire sauce and vinegar.
Whisk in extra-virgin olive oil.
Place meat in shallow dish and coat it evenly in marinade.
Marinate for 30 minutes or more (to your liking).
Heat indoor or outdoor grill to high heat.
Grill 7 to 8 minutes per side.
Remove flank steak from grill and let juices redistribute before slicing.
Thinly slice meat on an angle, cutting the meat against the grain.