Simple and Delicious Marinara
Debbwl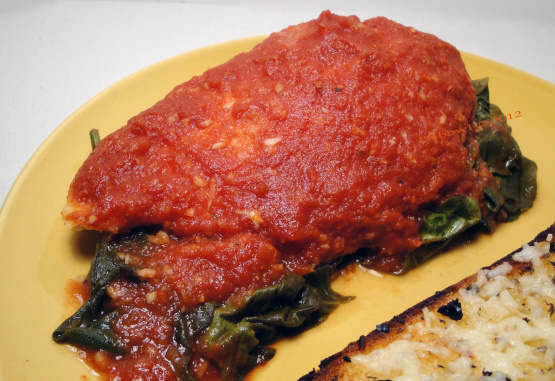 Marinara is traditionally a very simple sauce. You can certainly substitute fresh herbs for the dried ones if you have them on hand. That would be 3 or 4 sprigs oregano, 2 sprigs thyme, and a small handful of basil chiffonade.
Heat the olive oil in a medium size saucepan. Add the garlic and saute until translucent. Be careful not to let it start to brown or toast.
Add the herbs first and stir for 30 seconds. Then add the tomatoes with their juices and balsamic.
Puree in a blender or with an immersion blender. Simmer for 20 minutes.
Taste for salt and add as needed. If the sauce is little acidic, you can add a little bit of sugar or agave nectar.
Enjoy!