Simmered Cabbage and Tomatoes
Boomette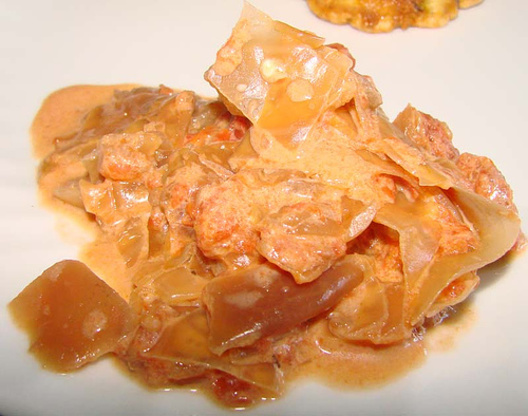 A meatless cabbage skillet dish. This works in the crockpot, too. Just put everything in the crockpot at once EXCEPT the cream cheese and cook on low 6-8 hours or high for about 3 hours. Stir the cream cheese in when done.
In a large, deep skillet, melt the butter over medium heat. Saute onions in the butter for about 5 minutes or until softening.
To the skillet, add the crushed tomatoes, vinegar, sugar, garlic, salt, pepper, oregano and clery seeds; stir well and bring to just a soft boil.
Place chopped cabbage on top (the skillet will be full, but the cabbage will wilt down); reduce heat to medium-low, cover tightly and simmer for 15 minutes.
Remove lid and stir. Replace lid and simmer for an additional 20-25 minutes, (stirring once halfway through) or until desired tenderness is reached. If it appears to drying, just add a little water/broth.
Turn off heat. Stir in the cream cheese; heat through and serve.
***For Crockpot: Put everthing in the crockpot EXCEPT the cream cheese. Cook on low for 6-8 hours or high for about 3 hours (depends on how tender you like your cabbage). When done, stir in the cream cheese.