Silken Lemon Creme Brulee
Adapted from "Amazing Soy" by Dana Jacobi. I have not yet tried this.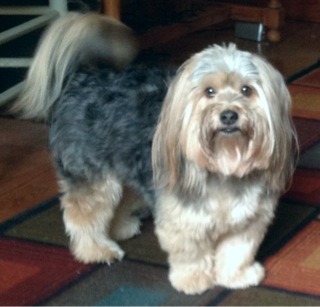 Oh...how devine to find a tofu recipe so good. Sinfully rich tasting, light lemon cream flavor, just wonderful! 10 stars!! So easy to fix. I used mori-nu tofu, silken firm. The tofu choice will make a difference in this dessert I believe. I also subbed splenda for the sugar. Just tooooo good. If you are trying to get more tofu into your diet, you should try this one for sure. Thank you so much BecR, this one is a winner with me.
Combine the tofu, cream cheese, sugar and lemon zest in the bowl of a food processor. Process until creamy and perfectly smooth, then add the lemon juice and pulse to combine, scraping the bowl down several times.
Divide the mixture among six wide, shallow heat-proof dishes or bowls. Smooth the tops as flat as possible and chill for at least two hours.
To caramelize, use a brulee torch or preheat broiler until blazing hot. Sprinkle a thin layer of sugar evenly over the surface of the custard. Set the dishes on an upside-down baking dish so the surface are no more than one inch away from the heat. Watch carefully as the sugar melts and then caramelizes; it goes fast once it starts. If you're using a torch, move the torch back and forth until the sugar melts and browns. Let stand a moment, then serve.
Cook time does not include chill time.