Sicilian Green Beans (Low Fat)
Jim W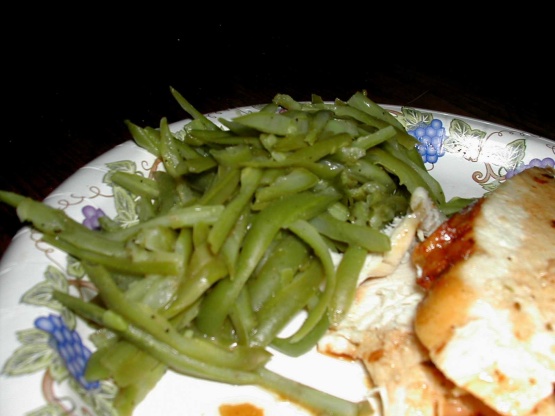 Puts a whole new twist on your green beans!

Only 4 stars because I think the proportions are off. I did not get consistent flavor from this dish. Some bites were just beans, while others had sauce. I recommend increasing the amount of sauce by half for better coverage of the beans. I made it as directed except that I steamed my beans on the stove.
Cover and microwave frozen green beans and 1/4 cup water in a quart microwave safe container for 11 minutes on high, stirring half way through.
In another bowl combine mustard, vinegar, garlic, oregano, and pepper.
When beans are done, drain liquid and then pour mustard mixture over beans, tossing to coat.