Shuku Shuku (Nigerian Coconut Balls)
Nasseh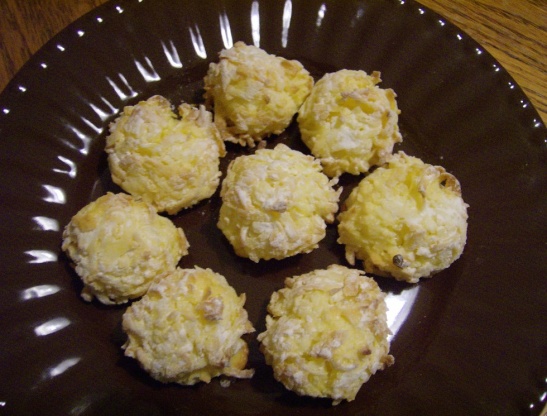 This is a popular Nigerian dessert. Untested by me, posted for ZWT III, from allrecipes.com.

I had a couple of egg yolks left after making meringues, and found this to be the ideal recipe to use them in, quick, simple and delicious as well,,,can't go wrong.
Preheat the oven to 350 degrees F (175 degrees C).
In a medium bowl, mix together the coconut, sugar and egg yolks to form a stiff dough. Squeeze into 1 inch balls, and roll each ball in flour to coat.
Place on a baking sheet, spacing about 2 inches apart.
Bake for 20 minutes in the preheated oven, or until golden.