Shrimp Wontons With Sweet Sauce
Prep 10 mins
Cook 20 mins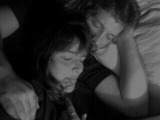 Yummy little appetizers that are fried crisp with a sweet dipping sauce. You could also opt to make little beggar purses and steam them to put in a soup. Great for OAMC too. :)
Shrimp filling

1⁄2 lb cooked shrimp, shelled, deveined and chopped into pieces
1 green onion, chopped fine
4 water chestnuts, chopped fine
1 egg white
1 teaspoon cornstarch
1⁄2 teaspoon salt
1⁄4 teaspoon black pepper
1 teaspoon soy sauce
1 tablespoon oil

Dipping sauce

1⁄2 cup pineapple juice
1 green onion, sliced on the bias
1⁄2 cup peach halve in juice (or 1 very ripe peach with skin and pit removed)
2 tablespoons orange marmalade
2 tablespoons ketchup
2 tablespoons rice vinegar
2 tablespoons sugar
1 teaspoon salt
1⁄4 teaspoon dry mustard
2 drops hot sauce (optional)

Other ingredients needed

2 tablespoons vegetable oil, for frying
Directions
WONTONS: Mix filling ingredients together thoroughly. Refrigerate mixture for 1 hour.
SAUCE: In a small saucepan, heat pineapple juice with the green onion. Simmer until green onion is tender.
Run the peaches and marmalade through a food processor till chopped very fine. Add to saucepan. Add remaining ingredients and simmer, stirring occasionally, until heated through and reduced to your desired thickness.
Meanwhile, Remove filling from fridge and place a spoonful into the center of each wonton wrapper. Lightly wet half of the edges of the wrappers with water. Fold the wrapper over the filling, forming a half moon (or triangle for square wonton wrappers) and seal completely. NOTE: you can freeze the wontons at this point for OAMC).
Over low to medium heat 2 tablespoons oil (more if/as needed) into a skillet. Fry wontons (in batches) until golden brown, about 1-2 minutes per side. Remove and drain on paper towels. Season with salt if desired. Serve with dipping sauce.
If freezing, thaw to room temperature before frying.
Most Helpful
These seem like they'd go pretty well with a main dish but they are definitely not meant to be their own meal. They fry up nicely and have a good flavor. My boyfriend wasn't a huge fan of them but my roommate definitely was.
I made half of these with shrimp and half with chicken. The ones with shrimp we made right away and served to DH and DS. They enjoyed them and really liked the sauce. The ones with chicken I made for myself as I have seafood allergies. I used a peanut oil to fry them, just because I have a different fryer for my own food to keep away from cross contamination. I liked them quite a bit. I think I would add some sprouts to them next time just to change up the crunch a little. I used my smallest cookie scooper for the filling, and it was the perfect size. I froze half of the chicken ones, so I can have them for myself to make for a quick lunch. Thank you for a great idea. I would like to try these in soup next. Made and Reviewed for Please Review My Recipe Tag

Made these for one of my monthly gatherings that I host & THESE LITTLE TASTIES WERE A BIG HIT, especially with the sauce! Thanks so much for posting a great keeper! [Tagged, made & reviewed in Please Review My Recipe]