Shrimp With Tomatoes, Olives and Basil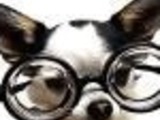 This simple main course can be ready in about 20 minutes.
Directions
Heat the oil in a large, nonstick skillet set over medium-high heat. Add the shrimp in a single layer, and sprinkle with 1/4 teaspoon of the salt. Cook 2 minutes on each side, or until just cooked through and no longer translucent in the center. Transfer to a plate.
2. Add the tomato, wine and remaining 1/4 teaspoons salt to the skillet, and cook, stirring occasionally, 4 minutes, until the tomato is softened and the liquid thickens. Stir in the olives and parsley; cook 1 minute, and stir in the shrimp and basil. Remove from heat.
Most Helpful
This is absolutely fabulous! Wonderful blend of flavors. I used a 14.5 ounce can of diced tomatoes, drained and cut back on the basil, other than that I made as written. This will be saved in my seafood recipes and made often. Thanks for posting such a quick delicious meal . Made for July's Tag Game ~ Aceitunas ~ Olives.

Very good! And you can tweek this alot! I added the some capers, olives and half of fresh jalapeno from the garden. You can have fun with this recipe or have it as is.
This was delicious! I didn't have olives, I used a few capers instead and they worked just fine. Will definitely make this one again (and make more of it!).