Shrimp With Parsley-Garlic Butter

This comes from the Williams-Sonoma Bride & Groom cookbook. The recipe didn't state regular or unsalted butter, so I used regular and found it too salty, but my husband loved it. So, if you love salty dishes, I suggest regular butter, but if you prefer less salt in your dishes, use unsalted butter. Butter can be prepared in advance, it can be kept in the refrigerator for up to 3 days and in the freezer for 1 month. Also, recipe calls for raw shrimp, but I used flash-frozen, pre-cooked & de-shelled shrimp and had no problems. I hope you enjoy.
Directions
1. Prepare parsley-garlic butter: mash together with a wooden spoon or potato masher, the butter, parsley leaves, garlic, lemon zest, salt, & pepper.
2. Preheat the broiler (grill). Remove legs from shrimp. With a sharp paring knife, make an incision 1/4 inch (6 mm) deep all the way along the curved back of each shrimp up the tail. Don't cut all the way through the shrimp; cut just enough to open it or butterfly it. Lift any dark vein with the tip of the knife and pull out, and press down on the opened shrimp to flatten it without seperating the halves. Rinse the shrimp under cold water and pat dry.
3. Arrange the butterflied shrimp in a single layer on a baking sheet or in a roasting pan (you may need to do this in batches).
4. Place 1-2 tsp of the parsley-garlic butter (depending on the size of the shrimp) in the center of each shrimp. Slide the pan under the broiler and broil (grill) until the shrimp turn pink and are just cooked through, 4-5 minutes.
5. Transfer the shrimp to a serving platter or individual plates, pour any drippings from the pan over the shrimp, and serve with plenty of napkins and a plate for the shells.
Most Helpful
I also used frozen shrimp. It was very good. I was running short on time so I melted butter with all ingredients except the shrimp. Simmered for about 5 minutes then add the shrimp and simmered for another 5 minutes. I made this along with a small piece of chicken I had.
Made for 2012 Zaar Cookbook Tag Game

Made for ZWT7 (Pacific). I had enormous jumbo shrimps, and Kimmie, an explanation why mine are not butterflied on the photo! I'd already taken the shells of -- I had another recipe in mind but was short of certain ingredients, so back to the cookbook, and I found yours! Normally we do our prawns (shrimps) with the shells on -- always more flavorsome!! Your recipe is how I usually do nice big prawns -- simply. With butter, parsley and lots of garlic it's a match made in heaven! I used half butter, half olive oil. Thanks ... simplicity wins!!!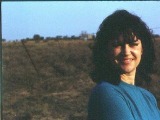 This shrimp was fantastic! The taste was simply delicious and we really enjoyed it.