Bergy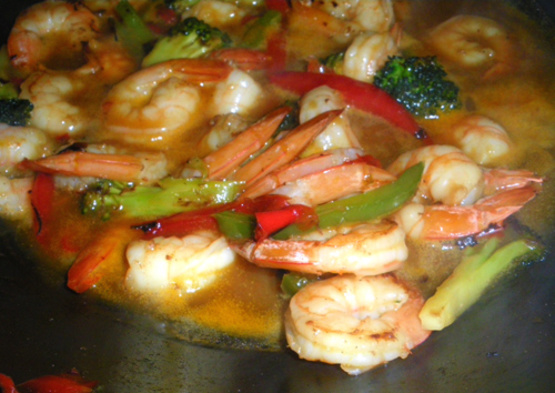 When I need to fix a quick meal, I frequently turn to this well-loved dish that takes only a few minutes to cook. I've also used chicken instead of shrimp with delicious results.
In a skillet, stir-fry broccoli and peppers in oil until tender.
Add shrimp; stir-fry for 3-5 minutes or until shrimp turn pink.
Combine the cornstarch, brown sugar, ginger, orange juice and soy sauce until smooth; add to skillet.
Bring to a boil; cook and stir for 2 minutes or until thickened.
Serve over rice.
Yield: 3-4 servings.