Shrimp Spring Rolls With Hoisin Dipping Sauce
This recipe came from Bon Appetit. It looks very good and is quick and easy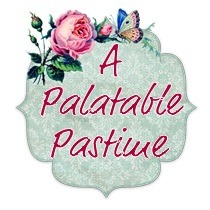 We liked the rolls in this recipe, a nice change from the usual higher carb noodles. The sauce we didn't like. It was far too spicy and sour for anyone here. The sauce seems to need to cut the vinegar back by half and add 2 tbsp of hoisin instead, and cut the chili-garlic sauce back to about 1/2 teaspoon, and maybe a little sugar added as well? I know this is not your personal recipe, so don't feel bad. I am as surprised as you that Bon Appetit would have a sauce turn out that way. Just bad luck, I guess. I hope to try other recipes you post in the future, so don't be discouraged by this as it was not your fault. Thanks for being one of my adopted chefs for Pick A Chef!
Mix the first 4 ingredients in small bowl . Pour into ramekin.
Submerge 1 rice paper round in a large bowl filled with room temperature water. Let stand until soft and pliable but not limp, lifting occasionally to determine if soft, about 1 minute.
Place soften round on work surface. Mound 2/3 cup of coleslaw mix at the end of round closest to you.
Sprinkle with 1 T. cilantro and 2 teaspoons mint.
Top with 4 shrimp halves,cut side down,in a single layer.
Fold in the ends of round;roll up tightly into a cylinder.
Repeat with the remaining ingredients to form 3 more rolls.
Cut rolls diagonally in half; arrange on plate and serve with sauce.